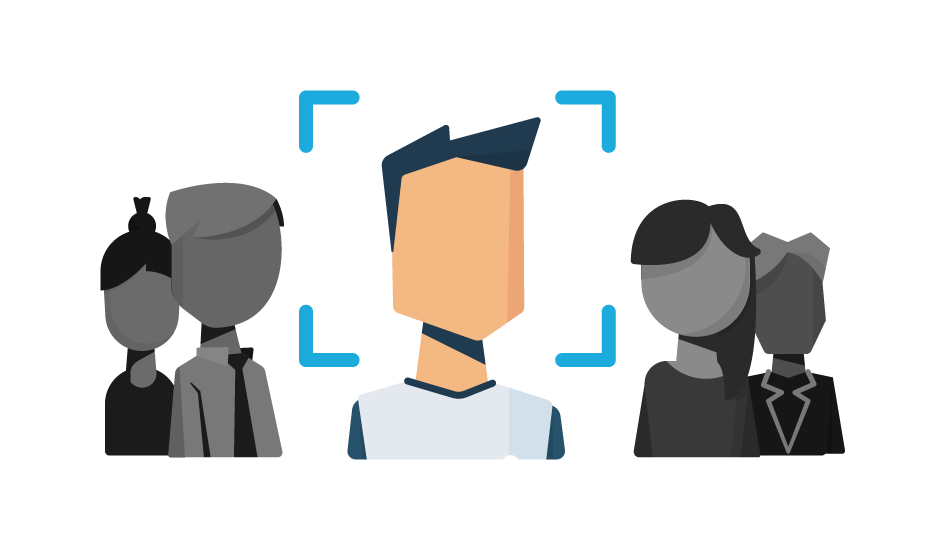 Unlock the power of data-driven marketing with SmartEngage's Subscriber Profiles
In today's hyper-competitive digital landscape, understanding your audience is the key to success. Here's how Subscriber Profiles revolutionize your marketing strategy.
Get Started for free!
Subscriber Profiles
Understanding your audience on a deeper level and delivering tailored experiences that leave a lasting impact.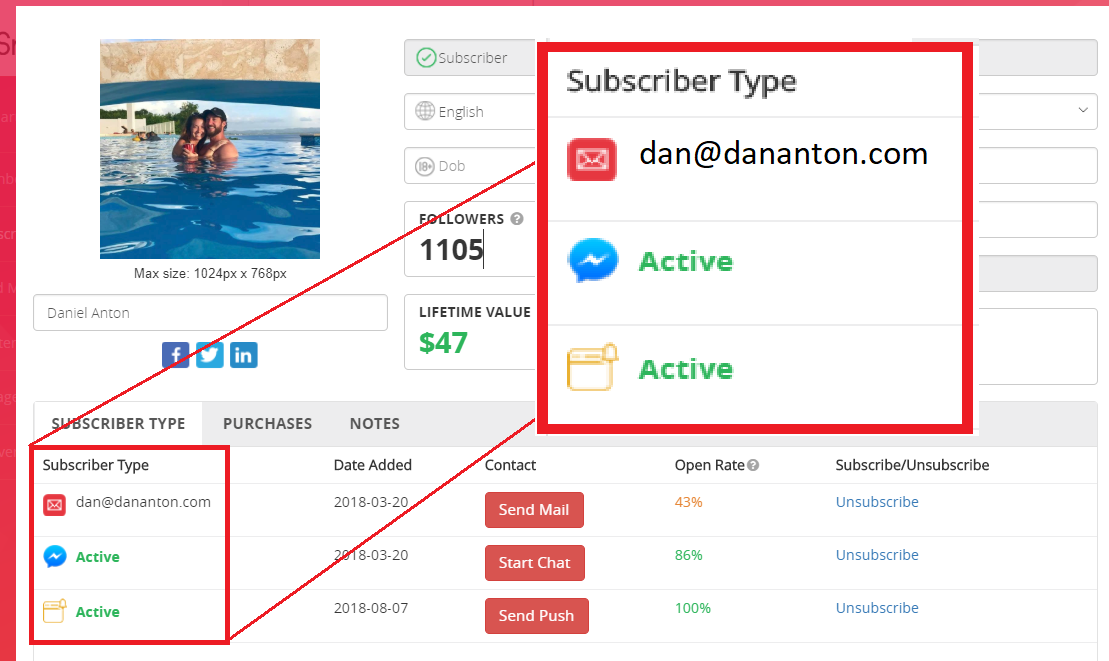 Cross-Channel Connections
with SmartEngage, you don't have to choose any longer. We seamlessly support multi-platform connections of Email, SMS Text Messages, Facebook Messenger, and Push Notifications for your Subscribers.
A Unified Experience
Say goodbye to silos and fragmented communication. With SmartEngage, you can seamlessly connect with your audience across Email, SMS Text Messaging, Facebook Messenger, and Push Notifications.
Efficiency Redefined
No more juggling between different platforms. Our solution streamlines your marketing efforts, allowing you to manage and engage with your subscribers from one centralized hub.
Endless Possibilities
With SmartEngage, you're not confined to a single channel. Explore endless possibilities and combine the strengths of Cross-Channel Communications.
Maximum Reach
our audience is diverse, and so should be your approach. Reach your subscribers wherever they are.
Automatic Social Intelligence
SmartEngage automatically retrieves the social data available based on a Subscriber's email address. In most cases we can obtain the social profiles of your Subscribers as well as their follower count so you can identify the influencers.
Social Profiling at Your Fingertips
We automatically retrieve the social profiles of your subscribers, allowing you to gain insights into their online presence.
Follower Count Insights
Get a clear picture of your subscribers' social influence with follower count data. This information helps you tailor your marketing approach, whether you're working with micro-influencers or mega-influencers.
Enhanced Personalization
With SmartEngage, even if you only have an email address, we can dynamically retrieve your subscriber's first and last name.
Targeted Engagement
Armed with a comprehensive view of your subscribers, you can tailor your messaging, content, and offers to resonate with their interests and social presence.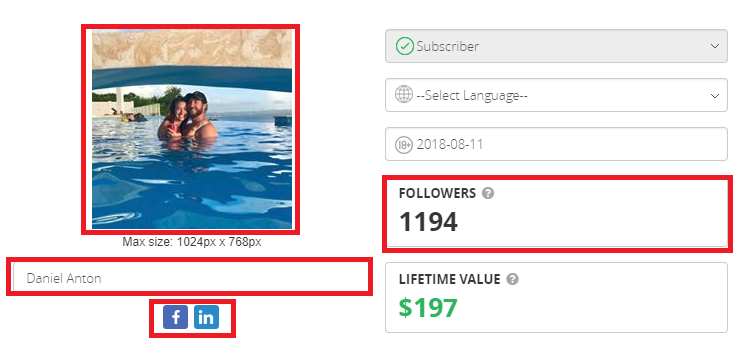 Track Their Journey
A Subscriber's journey is an important part about understanding their habits so you can best serve them. SmartEngage will provide you with full insight as to what messages are being opened, clicked, pages visited, and more.
Transparent Engagement
We provide you with full transparency into your subscribers' interactions. Know which messages are being opened, which links are being clicked, and which pages are being visited. It's all about understanding their engagement patterns.
Personalized Messaging
Armed with this knowledge, you can tailor your messaging to resonate with your subscribers' interests and behaviors. It's not about being creepy; it's about being relevant and helpful.
Data-Driven Decisions
With data on your subscribers' journey at your fingertips, you can make informed decisions about your marketing strategies. No more guessing; it's all about precision.
Enhanced User Experience
Understanding your subscribers' journey allows you to enhance their user experience. You can provide them with content and offers that match their preferences, resulting in higher satisfaction.
Ready to get started?
Increase your Sales, More Leads, Boost your Profit, for free!