Revolutionize Your Marketing with SmartEngage's Marketing Automation
SmartEngage empowers your brand with a full suite of marketing automation services that streamline your marketing efforts, save you time, and boost your ROI.
Get Started for free!
Email Marketing
Your direct line to your audience's inbox. Harness the power of targeted, personalized emails to engage, inform, and convert your subscribers.
Industry Leader Inbox Rate
Experience the SmartEngage Difference in Inbox Rate – Here's Why We Lead the Industry:
Spectacular Inbox Rate
Our inbox rate is nothing short of spectacular. We've quickly risen to the top, setting new standards for deliverability and ensuring your messages land right where they should – in your subscribers' inboxes.
Industry Leadership
SmartEngage has rapidly become an industry leader, setting the bar for deliverability. Thanks to strategic partnerships and an unwavering commitment to excellence, we've earned our position as the go-to choice for inbox success.
Your Peace of Mind
With SmartEngage, you can rest easy knowing that your messages are in great hands. Our industry-leading inbox rate guarantees that your communications reach your audience reliably and effectively.
Our Promise
We're dedicated to being your #1 choice for inbox rate excellence. Our commitment to deliverability ensures that your messages enjoy the highest chance of reaching your subscribers.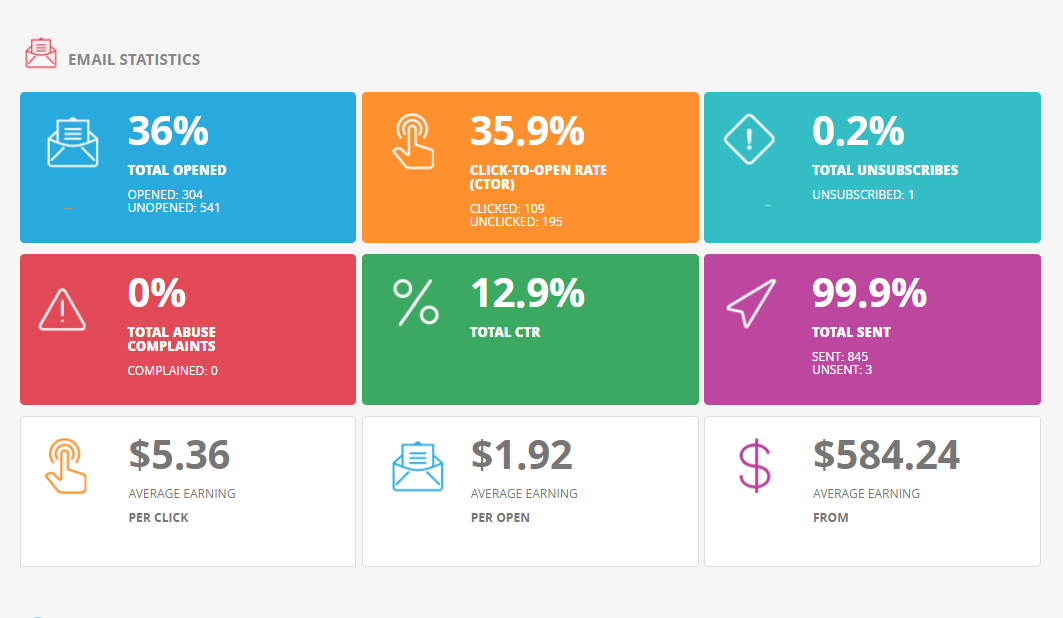 Smart Newsletter Broadcasts
Go beyond basic email broadcasting. Our Multi-Platform Smart system lets you send messages on the platform your subscribers prefer.
Automatically resend unopened emails
Automatically resend an email that doesn't get opened after a certain amount of time has passed with an alternate subject line. If you really want to get fancy you can send it using an alternate platform to increase your chances that your message will be seen.
Re-imagined Engagement
Never let your messages go unnoticed. SmartEngage automatically resends an email that hasn't been opened after a certain period. But here's where it gets exciting: we can use an alternate subject line to pique your subscriber's interest.
Maximum Impact
Smart Newsletter Broadcasts aren't just about sending messages; they're about ensuring your messages get noticed.
Multi-Platform Mastery
Break free from the constraints of traditional email marketing. Our Multi-Platform Smart system allows you to send your message across the platform your subscriber prefers. Whether it's Email, SMS Text Messages, Facebook Messenger, or Push Notifications, you're in control.
SmartClean Technology
SmartEngage automatically runs every email through its SmartClean technology to sift out any potential harmful bots, typos, spam traps, etc.
Edge for Success
High open rates and a pristine sender reputation are the cornerstones of effective email marketing. SmartClean Technology equips you with the tools needed to keep your emails out of the spam folder and in your subscribers' inboxes.
Stay in Compliance
We value ethical email marketing practices, and our technology is designed to give you the edge in maintaining compliance while building your list.
Toxic-Free List Building
SmartEngage goes the extra mile to ensure that your email list remains untarnished. With our SmartClean Technology, every email is meticulously scrutinized to identify and eliminate potential culprits, including harmful bots, typos, and spam traps.
Improved Deliverability
By running every email through SmartClean Technology, your deliverability rates soar. Reach more inboxes, get more opens, and achieve superior results with a clean and refined email list.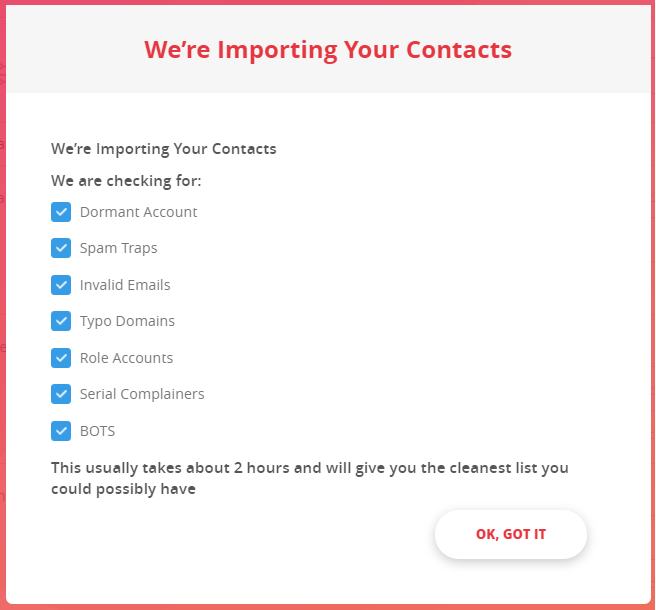 Ready to get started?
Increase your Sales, More Leads, Boost your Profit, for free!