SmartEngage Features: Powering Your Marketing Success
SmartEngage is your all-in-one solution for marketing automation, offering a wide range of features to help you connect, engage, and convert your audience effectively. Here's why SmartEngage features are essential for your marketing success
Get Started for Free!
Automation
Unveiling a Comprehensive Array of Marketing Automation Solutions
Cross-Channel Sequences
Create powerful rules and sequences that follow the triggers and actions you specify across Email, SMS Text Messages, Facebook Messenger Chat Bots and Web Push Notifications easily.
Easy Automation Flow Control
Simplify your marketing automation with SmartEngage's Easy Automation Flow Control. Our user-friendly interface puts you in charge, allowing you to design and manage your automation flows with ease.
Cross-Channel Sequences
where innovation and multi-channel engagement unite! Harness the combined potential of Email ✉️, SMS 📱, Facebook Messenger 💬, and Web Push Notifications 🌐.
Complete Control
SmartEngage gives you complete control to build sequences that run your business 100% on autopilot, even when you are asleep.
Timeless & Unlimited Possibilities
Discover timeless and unlimited possibilities with HTTP POST automation. Set it, forget it, and watch it work effortlessly. It's your secret to seamless, always-on automation.
Intelligent "IF" Conditions
IF Triggers and Conditional blocks dictate what happens in your automation sequences. You decide what messages get sent and to whom receives them.
Subscriber Attributes
Shape your automation sequences with intelligent "IF" Conditions. Determine message delivery based on triggers and subscriber attributes, putting you in control of who receives what, and when, all with precision automation powered by subscriber attributes.
Subscriber Type
Define message delivery based on subscriber type (email, SMS, Facebook) for precise and customized interactions.
If Yes Or Not
Craft dynamic automation flows that pivot on "If Yes" or "If Not" scenarios. Shape unique customer journeys with the power of tailored responses, bringing your automation to life with creativity and precision.
Extensive logical conditions
Go Advanced with your automation with "IF" conditions featuring "OR," "AND," or "NOT" options. Craft automation that mirrors tech-savvy development, giving you precise control over every step. Your automation, your tech-savvy touch.
Simple Automation Rules
Use rules to setup simple, yet powerful Triggers and Actions. Want to automatically remove that #sales_funnel tag after the subscriber completes a $conversion_purchase? This is how it's done!
Streamlined Automation
With "Simple Rules," you can streamline your automation processes. Set up triggers and actions with ease, simplifying complex tasks.
Efficient Tag Management
Automate tag management effortlessly. For example, automatically remove the #sales_funnel tag when a subscriber completes a $conversion_purchase.
Precision Automation
"Simple Rules" allow you to focus on the essentials. Create precise and targeted automation sequences to achieve your marketing goals.
Time and Effort Savings
Save time and effort with rule-based automation. Let the system handle routine tasks, while you concentrate on the core strategies that drive results.
Conversion Tracking
Track every purchase your subscriber makes and instantly know the Lifetime Value (LTV) of that person. Setup which URL is your conversion trigger and let SmartEngage do the rest as it automatically accounts for any and all conversions across your website(s).
Precision Purchase Tracking
With "Conversion Tracking," you can accurately monitor every purchase your subscribers make. Instantly gain insights into the Lifetime Value (LTV) of each individual.
Automated Conversion Detection
Easily set up the URL that acts as your conversion trigger, and let SmartEngage take it from there. The system automatically tracks and accounts for all conversions happening across your website(s).
Comprehensive Insights
Access detailed data, including specific dates and the total number of conversions within your selected time frame. Stay informed with in-depth insights to make data-driven decisions.
Data-Driven Decision Making
"Conversion Tracking" empowers you to make informed, data-driven decisions. Understand your subscribers behavior and make strategic moves to enhance your marketing efforts.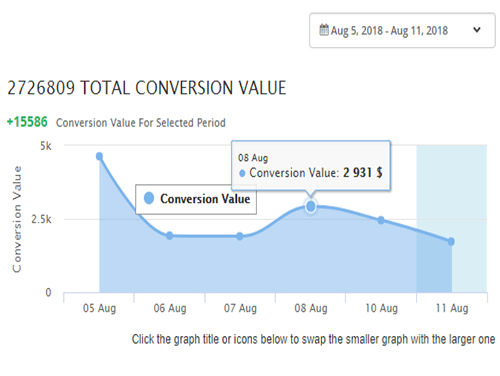 Lead Magnets
With Lead Magnets, you can transform visitors into subscribers, customers, and brand advocates. Discover the art of attraction and watch your audience flourish.
Opt-In Forms
In the world of modern marketing, success lies in your ability to attract and convert potential customers. That's where Lead Magnets come in. Our Lead Magnets are your secret weapon to draw in your target audience, engage them, and transform them into loyal customers.
Capture Quality Leads
Say goodbye to random website visitors. Our Lead Magnets help you capture high-quality leads genuinely interested in your offerings.
Build Trust
Provide real value to your audience, establishing trust and credibility from the very beginning.
Boost Conversion Rates
Convert leads into paying customers by offering irresistible incentives.
Expand Your Audience
Attract a wider audience and grow your reach.
Facebook Lead Ads
You'll be able to collect leads directly from Facebook with literally 2 clicks. The user's Name & Email are pre-filled so this is a great way to get cheap, high quality leads. Once a new subscriber opts into your Facebook Lead Ad they are instantly inserted into your SmartEngage Subscriber's list without you having to lift a finger.
Effortless Lead Generation
Generate leads with ease using Facebook Lead Ads. With just two clicks, collect valuable user information, including their Name and Email, making it an efficient and cost-effective method for high-quality lead generation.
Instant Subscriber Integration
When a user opts into your Facebook Lead Ad, SmartEngage takes care of the integration process. New subscribers are instantly added to your SmartEngage Subscriber's list without any manual effort on your part.
Rapid Audience Connection
Facebook Lead Ads allow for immediate engagement with potential leads on one of the world's largest social media platforms, giving you quick access to a broad audience.
Hassle-Free Automation
Benefit from seamless automation as SmartEngage effortlessly manages and integrates Facebook Lead Ads, streamlining lead collection and follow-up, and saving you valuable time.
Facebook Comment Automatic Replies
Automatically build your list of subscribers that interact with your Facebook page's post. Someone simply has to post a comment on the post you specify and SmartEngage will send an auto-reply directly from your Facebook page to them, and add them as a Subscriber once they interact.
Effortless Subscriber Growth
Automatically expand your subscriber list by engaging with users who comment on your specified Facebook post. SmartEngage sends an auto-reply directly from your Facebook page and seamlessly adds them as Subscribers once they interact.
Enhanced User Interaction
Boost user engagement on your Facebook page with instant automated responses. Users receive quick replies, fostering positive interactions, and creating a seamless and engaging experience.
Subscribers on Autopilot
Watch your subscriber base grow effortlessly as users comment on your specified post. SmartEngage's automated system handles the process, ensuring your audience expands without manual effort.
Real-Time Subscriber Management
Experience real-time subscriber management as SmartEngage seamlessly handles auto-replies and additions. This allows you to focus on your core strategies while SmartEngage takes care of subscriber interactions.
Mobile Mailer Technology
Utilizes the user's email app in order to grab their best, Primary Email & Full Name. (Nothing to Type) SmartEngage receives the email and automatically inserts this user as a Subscriber in your list with whatever tag(s) you preconfigured.
Effortless User Data Capture
"Mobile Mailer Technology" utilizes the user's email app to seamlessly capture their best Primary Email and Full Name without requiring any manual typing.
Instant Subscriber Addition
SmartEngage swiftly receives the email and automatically adds the user as a Subscriber to your list, complete with any preconfigured tags. Say goodbye to manual data entry.
Enhanced User Experience
Streamline the subscription process for your users, providing a hassle-free and efficient way to join your list.
Precise Tagging
Ensure subscribers are tagged correctly and efficiently by preconfiguring tags, allowing for organized and targeted marketing efforts.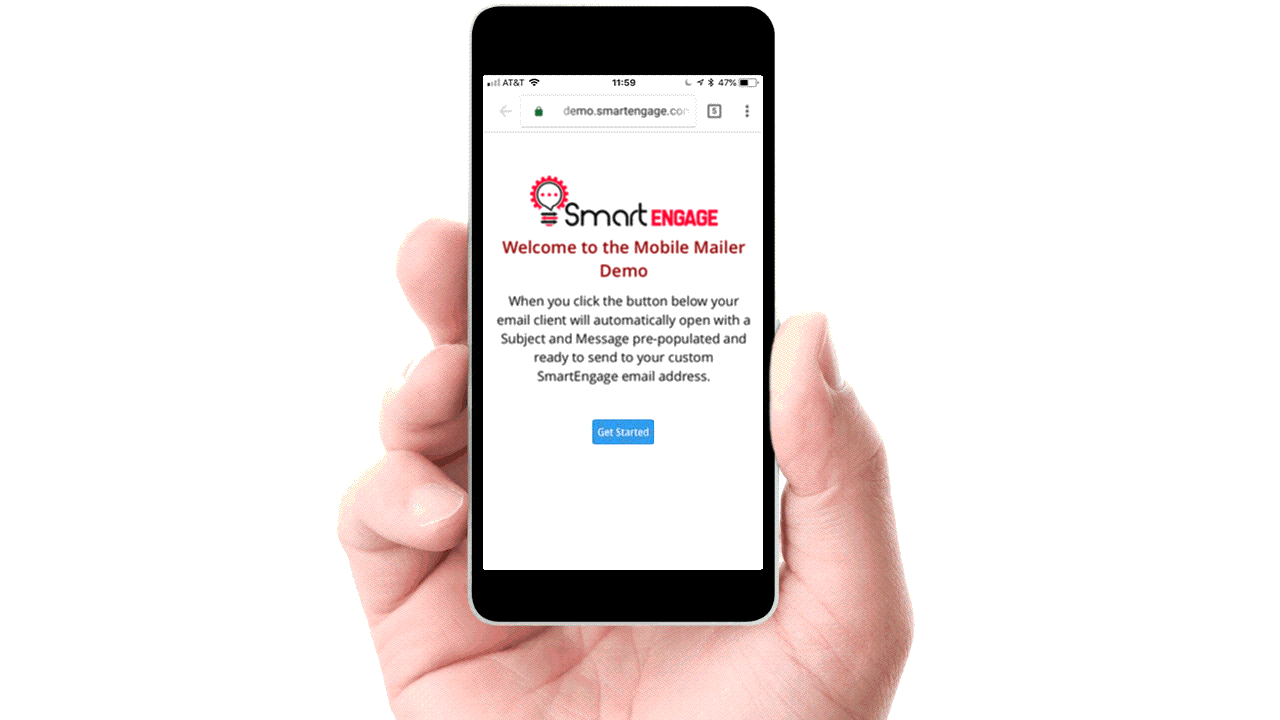 Subscriber Profiles
Understanding your audience on a deeper level and delivering tailored experiences that leave a lasting impact.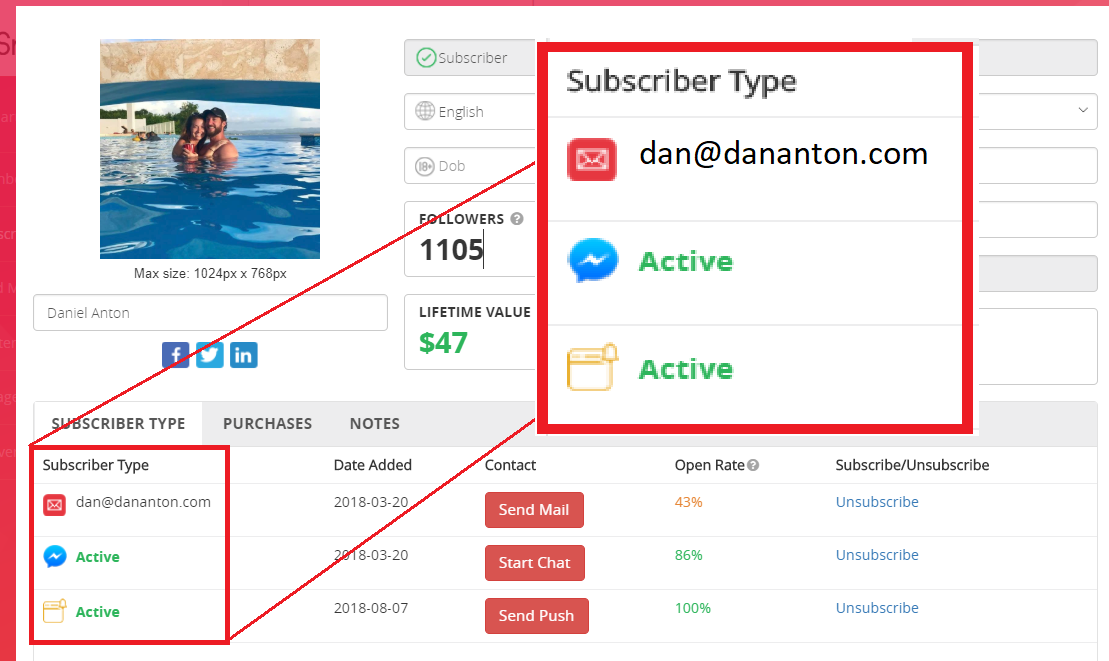 Cross-Channel Connections
with SmartEngage, you don't have to choose any longer. We seamlessly support multi-platform connections of Email, SMS Text Messages, Facebook Messenger, and Push Notifications for your Subscribers.
A Unified Experience
Say goodbye to silos and fragmented communication. With SmartEngage, you can seamlessly connect with your audience across Email, SMS Text Messaging, Facebook Messenger, and Push Notifications.
Efficiency Redefined
No more juggling between different platforms. Our solution streamlines your marketing efforts, allowing you to manage and engage with your subscribers from one centralized hub.
Endless Possibilities
With SmartEngage, you're not confined to a single channel. Explore endless possibilities and combine the strengths of Cross-Channel Communications.
Maximum Reach
our audience is diverse, and so should be your approach. Reach your subscribers wherever they are.
Automatic Social Intelligence
SmartEngage automatically retrieves the social data available based on a Subscriber's email address. In most cases we can obtain the social profiles of your Subscribers as well as their follower count so you can identify the influencers.
Social Profiling at Your Fingertips
We automatically retrieve the social profiles of your subscribers, allowing you to gain insights into their online presence.
Follower Count Insights
Get a clear picture of your subscribers' social influence with follower count data. This information helps you tailor your marketing approach, whether you're working with micro-influencers or mega-influencers.
Enhanced Personalization
With SmartEngage, even if you only have an email address, we can dynamically retrieve your subscriber's first and last name.
Targeted Engagement
Armed with a comprehensive view of your subscribers, you can tailor your messaging, content, and offers to resonate with their interests and social presence.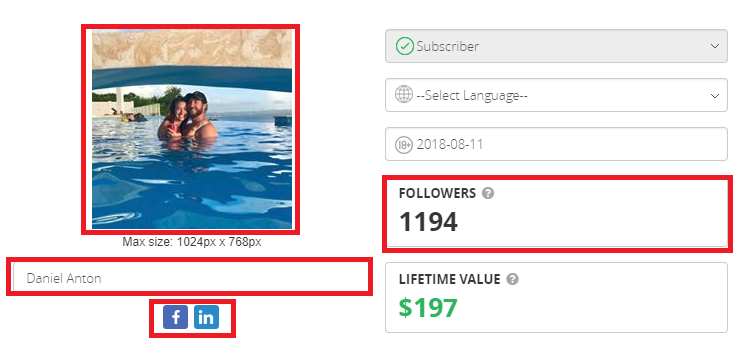 Track Their Journey
A Subscriber's journey is an important part about understanding their habits so you can best serve them. SmartEngage will provide you with full insight as to what messages are being opened, clicked, pages visited, and more.
Transparent Engagement
We provide you with full transparency into your subscribers' interactions. Know which messages are being opened, which links are being clicked, and which pages are being visited. It's all about understanding their engagement patterns.
Personalized Messaging
Armed with this knowledge, you can tailor your messaging to resonate with your subscribers' interests and behaviors. It's not about being creepy; it's about being relevant and helpful.
Data-Driven Decisions
With data on your subscribers' journey at your fingertips, you can make informed decisions about your marketing strategies. No more guessing; it's all about precision.
Enhanced User Experience
Understanding your subscribers' journey allows you to enhance their user experience. You can provide them with content and offers that match their preferences, resulting in higher satisfaction.
Email Marketing
Your direct line to your audience's inbox. Harness the power of targeted, personalized emails to engage, inform, and convert your subscribers.
Industry Leader Inbox Rate
Experience the SmartEngage Difference in Inbox Rate – Here's Why We Lead the Industry:
Spectacular Inbox Rate
Our inbox rate is nothing short of spectacular. We've quickly risen to the top, setting new standards for deliverability and ensuring your messages land right where they should – in your subscribers' inboxes.
Industry Leadership
SmartEngage has rapidly become an industry leader, setting the bar for deliverability. Thanks to strategic partnerships and an unwavering commitment to excellence, we've earned our position as the go-to choice for inbox success.
Your Peace of Mind
With SmartEngage, you can rest easy knowing that your messages are in great hands. Our industry-leading inbox rate guarantees that your communications reach your audience reliably and effectively.
Our Promise
We're dedicated to being your #1 choice for inbox rate excellence. Our commitment to deliverability ensures that your messages enjoy the highest chance of reaching your subscribers.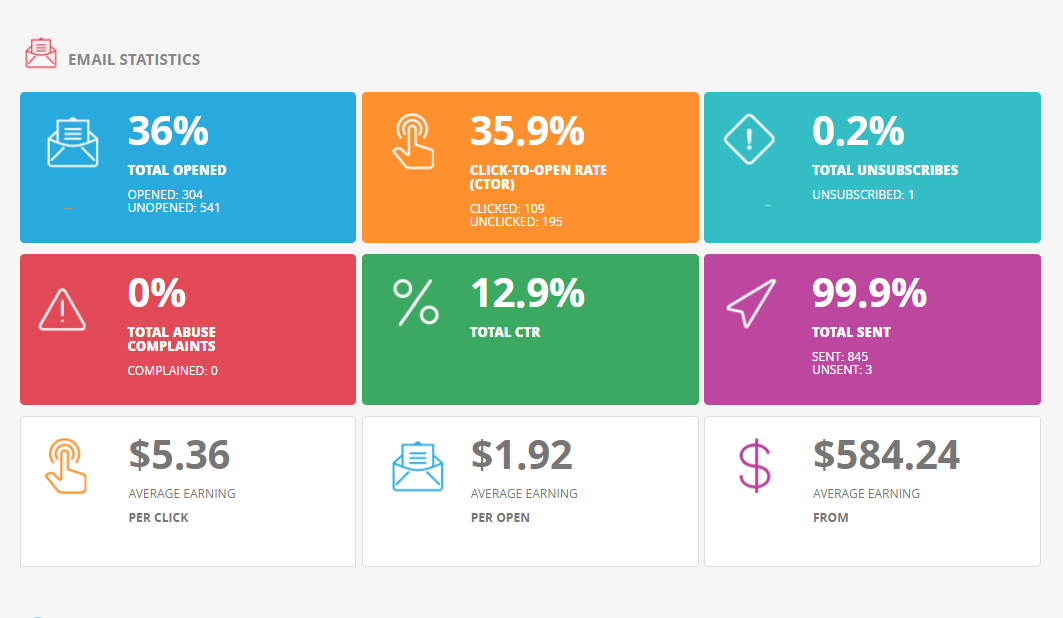 Smart Newsletter Broadcasts
Go beyond basic email broadcasting. Our Multi-Platform Smart system lets you send messages on the platform your subscribers prefer.
Automatically resend unopened emails
Automatically resend an email that doesn't get opened after a certain amount of time has passed with an alternate subject line. If you really want to get fancy you can send it using an alternate platform to increase your chances that your message will be seen.
Re-imagined Engagement
Never let your messages go unnoticed. SmartEngage automatically resends an email that hasn't been opened after a certain period. But here's where it gets exciting: we can use an alternate subject line to pique your subscriber's interest.
Maximum Impact
Smart Newsletter Broadcasts aren't just about sending messages; they're about ensuring your messages get noticed.
Multi-Platform Mastery
Break free from the constraints of traditional email marketing. Our Multi-Platform Smart system allows you to send your message across the platform your subscriber prefers. Whether it's Email, SMS Text Messages, Facebook Messenger, or Push Notifications, you're in control.
SmartClean Technology
SmartEngage automatically runs every email through its SmartClean technology to sift out any potential harmful bots, typos, spam traps, etc.
Edge for Success
High open rates and a pristine sender reputation are the cornerstones of effective email marketing. SmartClean Technology equips you with the tools needed to keep your emails out of the spam folder and in your subscribers' inboxes.
Stay in Compliance
We value ethical email marketing practices, and our technology is designed to give you the edge in maintaining compliance while building your list.
Toxic-Free List Building
SmartEngage goes the extra mile to ensure that your email list remains untarnished. With our SmartClean Technology, every email is meticulously scrutinized to identify and eliminate potential culprits, including harmful bots, typos, and spam traps.
Improved Deliverability
By running every email through SmartClean Technology, your deliverability rates soar. Reach more inboxes, get more opens, and achieve superior results with a clean and refined email list.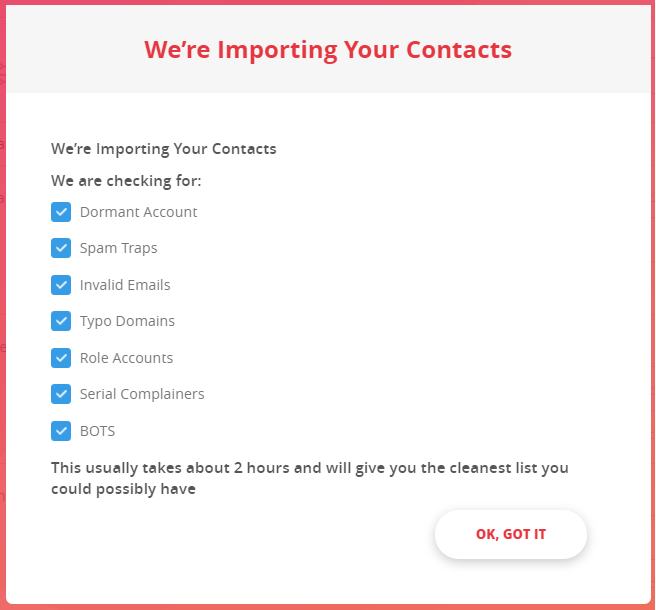 Facebook Chat Bots
Your business doesn't sleep, and neither do our Chat Bots. They're available round the clock, ensuring that your customers receive quick responses and support.
Conversational Marketing
With over 80% open rates, messenger is the best place to start a conversation.
Sky-High Open Rates
Messenger boasts unparalleled open rates—over 80% in fact. It's the perfect channel to initiate meaningful conversations with your audience and ensure your messages are seen.
The 'Human Touch' with Bots
Our intelligent Chat Bots provide that coveted 'human touch.' They bridge the gap between Messenger, Email, and Push Notifications, allowing you to seamlessly transition your audience across channels and maximize your sales potential.
Superior Customer Engagement
Engaging your audience with personalized conversations is the key to building trust and credibility.
Data-Driven Insights
Leverage the insights gained from conversational marketing to fine-tune your strategies, better understand customer behavior, and drive remarkable results.
Simple, yet Powerful User Interface
Our dynamic drag'n'drop visual interface makes building bots a breeze. Simply connect your Facebook Page and off you go. Easy to use widgets for text, images, files, and more will have you building chat bots in no time.
Seamless Bot Creation
With our intuitive drag-and-drop interface, building chat bots becomes a breeze. It's as easy as connecting your Facebook Page, and you're ready to go.
Easy-to-Use Widgets
Our user-friendly widgets cover everything you need for effective bot creation, including text, images, files, and more.
Rapid Deployment
Our platform is designed for efficiency. You can quickly bring your ideas to life, reducing the time it takes to launch effective chat bots.
Maximum Control
While our interface is user-friendly, it doesn't compromise on control. You have the power to design chat bots that align with your brand's unique identity and goals.
Push Notifications
At SmartEngage, we've harnessed the full potential of Push Notifications to help you transform your marketing game.
Re-engage the Smart Way
Web Push Notifications allow you to reach your Subscribers no matter what they are doing, and tend to get very high Click-through rates (CTR).
Instant Reach and Visibility
Push Notifications provide a direct line of communication to your audience's devices, ensuring that your messages are instantly delivered and seen.
Enhanced Conversion Rates
By directing users to specific landing pages or offers, you can turn engagement into tangible results, such as sales, sign-ups, or bookings.
Real-Time Analytics
Stay informed with real-time analytics. Monitor the performance of your Push Notifications, track opens, clicks, and conversions, and refine your strategies for optimal results.
Seamless Automation
SmartEngage's automation capabilities extend to Push Notifications, allowing you to set up automated sequences, trigger messages based on user behavior, and effortlessly manage your notifications.
Behavior Based Triggers
Ever wish you could send an automatic notification to someone simply based on a particular page they visit of your website or maybe after they leave entirely?
On-Point Follow-Ups
Stay in sync with your audience's real-time behaviors. Behavior-Based Triggers enable you to respond promptly to their actions, providing relevant information, offers, or assistance when they need it most.
Targeted Engagement
With Behavior-Based Triggers, you can create highly targeted notifications that speak directly to your audience's actions and interests.
Increased Conversion Rates
By tailoring your notifications to user behaviors, you increase the likelihood of conversions. Whether it's completing a purchase, signing up for a webinar, or downloading a resource, Behavior-Based Triggers can drive results.
Insights and Optimization
Gain valuable insights into your audience's behaviors and preferences. Use the data collected through Behavior-Based Triggers to optimize your marketing strategies and refine your approach.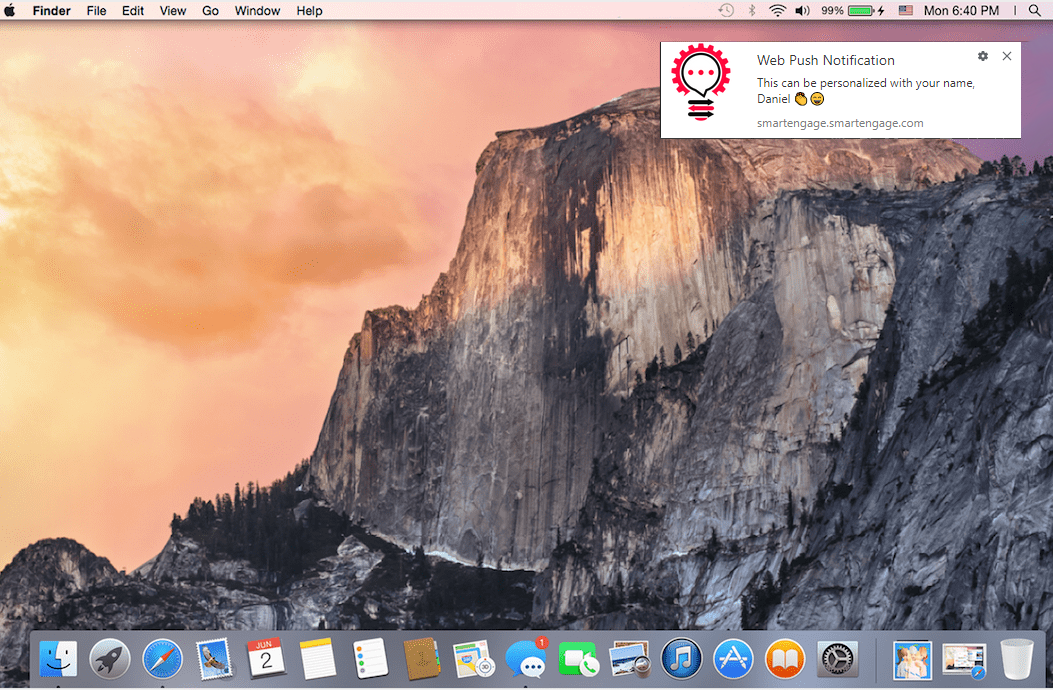 ---
Business Use Case
Anything is your business is, you can use SmartEngage to reach your goals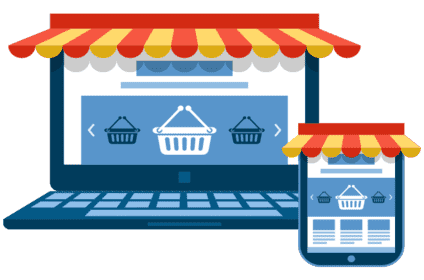 E-commerce Stores
Create cross-channel abandoned cart follow ups to skyrocket your conversions by using Facebook Messenger, Email, and Web Push Notifications.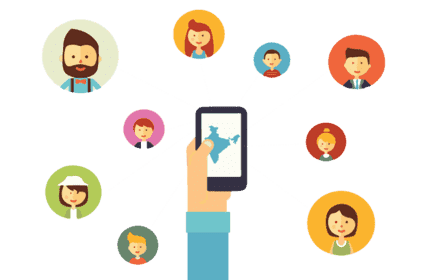 Influencers
Add our custom Link in your profile which leads directly to your Chatbot and collects emails. Interact with your followers like never before.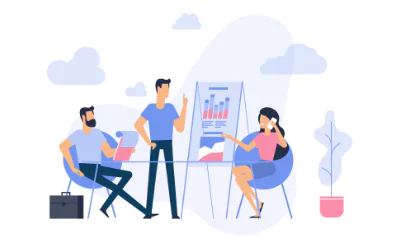 Digital Agencies
Provide Facebook Chatbot Marketing with website chat assistant, SMS Text Messages, Facebook Messenger Ads, Email Marketing and much more. Charge clients monthly!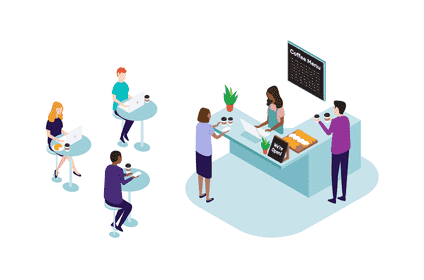 Local Businesses
Grow your business with marketing automation that captures more leads, nurtures them, and communicates with them on Autopilot.
Email Marketer
Easily set up complex email sequences, autoresponders, and trigger-based campaigns. Maximize your efficiency while ensuring timely and relevant interactions with your subscribers.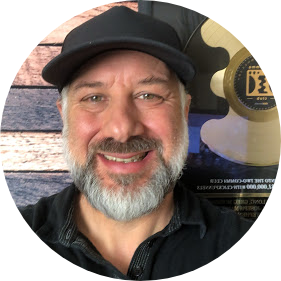 "SmartEngage is quite simply the best autoresponder platform I have ever used. I'm getting a ton of leads every day and my open rate is higher than it ever was when I was using other popular platforms."
Joe Marfoglio
Email Marketing Specialist

"The automation logic for Drip Campaigns is BY FAR my favorite 🔥 of all the auto responders I have ever used. I have some seriously killer Drip Automation running thanks to SmartEngage."
Gregory Ortiz
Internet Marketer
Do I need to install anything on my computer?
Nope. SmartEngage will work on PCs and MACs because it runs 100% in the Cloud on powerful Amazon servers. Speed and reliability are paramount here.
Are there any additional or hidden fees?
Nope. You get full access to everything you see. As your list of subscribers grows so too can your plan to scale easily.
Do you provide step-by-step tutorials and support?
Absolutely! Our Knowledge Base is full of training videos and help articles to get you started from A-Z. We also have a support desk to handle any customer service related issues you may have.
Is email delivery really better with SmartEngage?
At our core we know that email is the best long term engagement asset you have. For that reason we have partnered with the top specialists to bring you the highest inbox deliverability possible.
Is this Facebook Compliant?
Yes! SmartEngage is an approved Facebook developer and has full access, and API permissions to operate without issues.
How is this different than other Autoresponders?
Other autoresponders only focus on email. SmartEngage is email + so much more. We love email but we also realize that Messenger and Web Push Notifications are extremely powerful and cannot be ignored.
Ready to get started?
Increase your Sales, More Leads, Boost your Profit, for free!