We have everything set up to start growing our email list, but we notice no one has signed up. After looking and analyzing our content, you find out there is no reason for a person to subscribe to your list.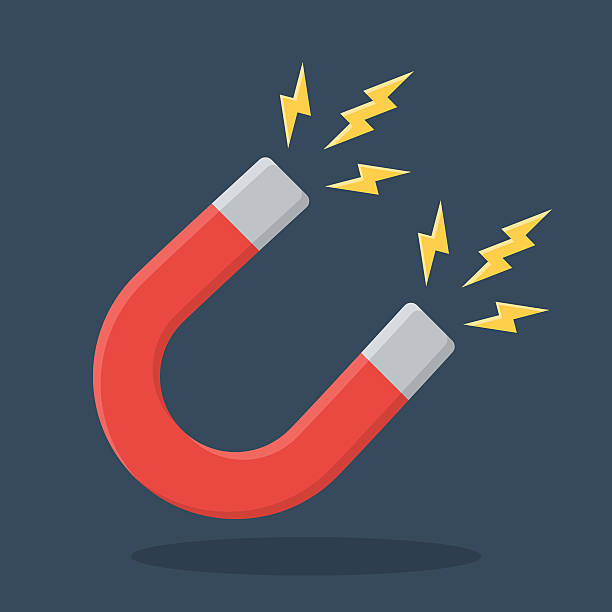 In other words, you don't have a good bait to get that subscriber. Is like going fishing and no bait at the end of the hook. Therefore we need to get some good meat to get them.

Apling a platform like SmartEngage, it will help you create a fantastic Lead Magnets. You can engage with your follower through Email, Facebook Messenger and Push Notification.

Here are 5 Tips for Lead Magnets for E-commerce.

1. Offer a quick reward.

People enjoy free stuff or a good discount especially if they are received right away. Try to think about what you can offer that can persuade a person to subscribe. This a fantastic for Lead Magnets.

Some examples are:

– Free Item o Discount coupon.

A discount is always welcome with open arms. Try giving away for 10% off a purchase. Also, you can provide a buy one get one free offer. Try mixing it up a little bit to have the correct formula for your subscribers.

– An E-book, Checklist or Blueprint.

People always want to keep learning, and a great hook is giving away something that contains an added value. Moreover, think of a way to improve their knowledge about something you might know, that can help them out.

For example, if your primary product is video equipment you can create a checklist on the items they need to have a professional looking Facebook Live like a tripod and microphone. Another way, an E-book on the importance of Facebook Live and how to improve your business. Both offer good content, and it will make sure the person is going to subscribe to your list.

– Free shipping.

As it implies, free shipping the customer does not have to pay for sending their purchases. You can use a restriction for the coupon for purchases over $50, allowing you to make some profit.

– Giveaways.

They sound great, but from experience, sometimes they don't work that well since the chance of winning can influence the person to subscribe to your list. As I mention they work, but you have to make it a great give away like something they could never obtain like an exclusive item.
– Free trial.
In many cases, a customer wants to buy an item but need to reinforce that decision. A Free Trial for the right amount of time is a great option. Also, as they get to try out the new product, you can get their information like name and email.
2. Give value to your subscribers.

Sometimes a quick reward is not enough to convince someone to your subscribers list. For that reason, you can improve it by giving something else.

Here are some things you can include as a lead magnet.

– Show your value.

There are so many options in the market that makes it difficult for a person to decide. Make it simple by trying to give a brief solution to there problem. As more specific and more straightforward you explain it, they will perceive it as a viable solution to there problem.

For example, your business is a car repair shop, and in the services, you offer to change the car's oil. You can explain like this: "We change your car's oil in minutes and don't have to wait for long hours. Starting at $19.99 call us at 555-555-5555 to make an appointment."

In those sentences, we detailed a benefit, price and how to do it. In other words, we have value for our service.

– Testimonial

Customers feel comfortable knowing about others experience. That is why you can have a testimonial about your business, letting know new customers how you work. Use pictures of them to make it relatable. Maybe reading others experience might convince them to give you a try.

3. Other ways to make it attractive to join.

You can't only rely on using promotions. Indeed, there has to be a way to convince them to see your writing skills. In fact, let me show and explain some methods you could use.
– The Cliffhanger.

Remember watching The Batman TV Show from the '60s. It always ended with something wrong to our masked hero. At the same time, it let you wanting for more and wait until the next episode. An example is: "I increased dramatically my subscriber's by doing…"

Is kind like a click bait, but using the correct information to attract that person to the list. Therefore, look for different ways to make it more of a cliffhanger and will bring you more clicks.

– Use of a numerical list.

The use of creating a numerical list of benefits can create engagement right from the start as you let them know how you can help them. Also, they could be steps to solve a problem or many options to help out.

A recommendation is to use odd numbers for your list. A good example is "5 Tips for Lead Magnets for E-commerce." Therefore, the title shares a solution and many useful tips.

4. Things you should not do.

Offering everything for gaining new subscribers can be exhausting. That is the reason there are things you should avoid offering. As a result, here is our list.

– Avoid courses or training.

The reason you should try not to give away a course or training is because of the time consumption it takes for you to develop and the person to study. Not to be confused with E-Book or checklist, since a course or training takes time. You might give them a sample of what they can receive, but be careful since they might feel a sales pitch coming very soon.

– Vague promises.

Make sure of what you promised by signing up they get. An example is you offer free shipping on the next shopping. When the customer is ready to pay the free shipping coupon does not work. The reason is that the purchase has to be over $100, which is not specified. As a result, it creates an inconvenience to the customer and most probable unsubscribe to your list.

– Offer does not match what you offer.

You made a promise as your lead magnet, and later on, you notice it was something very different on what is supposed to be. That is why you need to read many times to make sure or maybe get someone to help you out.
5. Make it attractive with great images.

Everything is ready to launch your lead magnet campaign. You are giving away a brand new car and is very impressive. When you look at the landing page, you don't see a picture of your giveaway car. It does not seem attractive or inviting, which is sad because it is a great gift.

That is why you need to make it exciting and beautiful looking. If you don't have the budget for a graphic designer, you can use a service like Fiverr or do it yourself with Canva. As a result of beautiful images, people are more likely to look at what you are offering.

Conclusion.

Since there is no particular way to attract, you have to practice and get the perfect formula for your audience. Therefore, to help you out creating a Lead Magnets, I recommend using SmartEngage, platform, that will improve your list by giving you an incredible array of templates and tools to enhance your business.

Want to give it a try? Therefore, you can give it a try with using our free account, or a try our other editions using a 14-days free trial. In other words, you got nothing to lose.
For more information about Lead Magnets for E-commerce, I recommend you to read How To Gain Data and Improve Your Email Marketing, and 3 NEW Services Your Clients Can't Resist. Furthermore, they are full of vast knowledge to learn with useful tips.
Do you have any other tips?
Please tell us at the comment section.
Remember to Like and Share our Facebook Page.
Written by Mark Nieves