Digital marketing has come to stay, allowing businesses of all sizes to take advantage of ways to promote the company. Since digital marketing has become an essential part of daily tasks, it is crucial to include an automated marketing platform for all businesses.
As a result, SmartEngage is a fantastic platform to help out through the process to engage with your followers, allowing you to cross-communicate by your subscriber's email, Facebook Messenger, and push notification. Also, SmartEngage provides you a fantastic array of tools to help improve your business using digital marketing.
Here are 13 reasons to use SmartEngage for your business
1. Send Emails That Get Seen
Import your lists without restrictions. In addition, SmartClean technology filters out any harmful email bots, typos, spam traps, bounces, and much more. So your list stays 100% validated.
In brief, you can personalize with Name, Saved Fields, Geolocation, and more.
In fact, you can easily add emojis to the subject and body of emails for attention-grabbing results.
2. Create Facebook Messenger Chatbots
Messenger marketing with chatbots is the most important communication channel that has emerged since email.
For example, with SmartEngage's you can Drag-n-drop interface allows you to easily collect Messenger contacts, send messages, create drip campaigns, and employ a variety of other marketing tactics all without any coding.
3. Capture Leads with Hybrid Opt-In Forms
In fact, SmartEngage uses a groundbreaking hybrid opt-in forms allow you to collect email addresses, Messenger subscribers, and web push notification subscribers independently or in a beautifully integrated approach.
Turn your website traffic into leads with one universal snippet.
Multiple Form Types: Slide-ins, floating bars, popups, buttons, and more can get added, edited, or removed in just a few clicks.
Exit Intent Technology ensures you maximize your website traffic.
4. Cross-Channel Drip Automation
First-of-its-kind automation allows you to seamlessly engage with your subscribers between email, Messenger, and web push notifications. In other words, your message is looked at by your subscribers.
The more people you can reach = the more profit you can make.
Get 3x higher email open rates by using Facebook Messenger to remind Subscribers to check for an email you recently sent.
Automate your entire business from lead generation to drip nurturing and segmenting, to tracking sales.
5. Ecom Abandoned Cart Recovery
Cart Abandonment Optimization is the #1 way to squeeze a ton of extra revenue from your Ecom store. As a result, over 78% of all shopping carts are never actually purchased!
Cross-channel abandoned cart reminders will drive back the fence-sitters and convert them into recurring customers.
Automatically Re-engage visitors with Messenger chatbots to answer any sales objections, web push notifications to send a coupon code, and email to remind customers of items left in their cart.
6. Run Incredibly Profitable Facebook Ads
SmartEngage gives you the two best ways to collect Messenger Subscribers and Email Subscribers with:
A. Send-to-Messenger Ads
Facebook Messenger Marketing costs up to 50x less than traditional Facebook Ad Campaigns when you run them to your Chatbot.
Facebook's Algorithm heavily favors this method to promote engagement.
These Ads can appear in both Facebook and Instagram.
Every user who contacts your business on Messenger immediately becomes a subscriber on your list.
B. Integrated Mobile Lead Ads for Email
Collect Cheap Email Leads from Facebook in literally two clicks. Once a new subscriber opts in through your Facebook Lead Ad, adding them in your subscriber's list. All without you having to lift a finger.
7. Web Push Notifications Keep Attention
Re-engage visitors and drive them back to your website even if they are on another site entirely. Instantly send announcements and maintain a high level of brand awareness to your list of subscribers.
Push Notifications have a 3x to 10x higher click rate than email.
Provides a simple way to convert one time visitors into regular subscribers.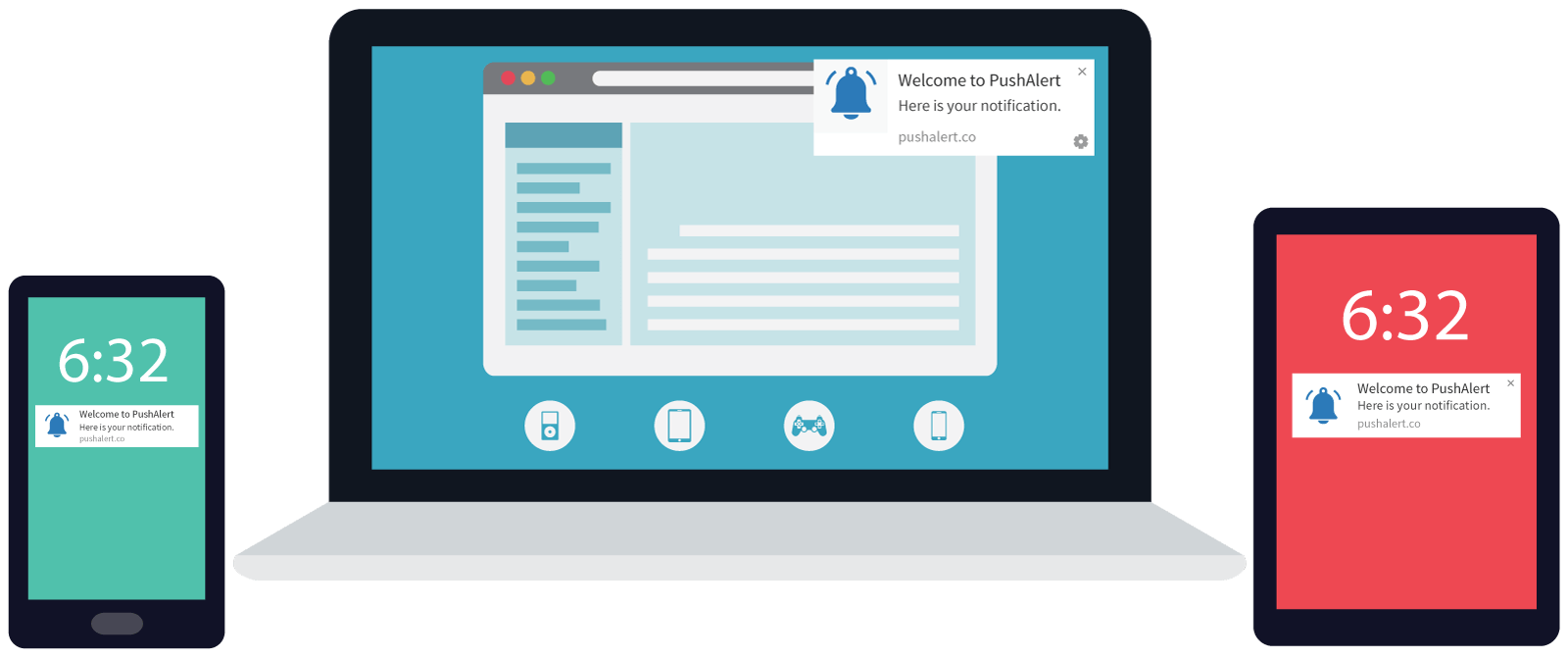 8. Facebook Post Comment Autoreply Bot
Automatically send a personalized private message from your Facebook chatbot to anyone who leaves a comment on your post. You can create a unique opportunity to segment and engages with your target market at the point when they are the most interested.
Turn people who leave comments into Messenger Subscribers.
Reply to all comments or just for specific keywords you specify.
You can run contests, promotions, and quizzes with this highly interactive feature.
9. Add Automated "Live" Chat to Your Site
Increase conversion rates up to 45% by simply adding this to your website. More and more people prefer interacting with a website chat assistant compared to picking up the phone or emailing.
Automatically ask for contact details such as email and phone within the support assistant chatbot to build your list of subscribers.
24/7 Instant support means your customers are happy.
Build a chatbot that addresses your customers most frequently asked questions, but feel free to jump in if you need to handle something specific.
10. Full Subscriber Profiles = 3X The Value
Finally, with SmartEngage, you don't have to choose between email, Facebook Messenger, and Web Push Notifications any longer. Seamlessly make these meaningful connections and increase the value of your list 3x with our lossless tracking technology.
Multiple channels provide the best way to reach your list and show which channel each subscriber interacts with the most.
Add your subscribers automatically to the list with full profiles with #tags and activity history.
11. New Tech Gets Primary Email Every Time
Special Optimized Mobile Lead Form requires only the tap of a button from the visitor's mobile device. In fact, you can automatically generate a pre-populated outbound message to your SmartEngage account, which adds their Primary email and full name to your subscriber list.​
Boosts Open Rates 7x Higher!
Above all is very easy for the viewer to join your list with the tap of a button (No more entering name and email manually).
12. Beautiful Reports & Sales Data
Multi-Channel reporting gives you a breakdown of opens, clicks, and conversions for each channel; Email, Messenger, and Web Push. As a result, understand where you are getting the most ROI for your engagement.
Go a layer deeper with data reports so that you can see who opened, clicked, or converted on each broadcast or automation.
Also, you can add Subscriber Sales tracking marks anyone who purchases with a unique $conversion tag.
13. Integrations, API, & Zapier, Oh My!
Need integration? Therefore, we've got you covered with an assortment of native integrations + our Zapier app.
Thoroughly documented REST API so you can develop any direct app integration you need.
Full-featured Zapier integration allows you to connect SmartEngage to over 1000+ apps easily.
Conclusion
To conclude, digital marketing is here to stay and SmartEngage makes this process easier, allowing you to connect better with your subscribers.
Furthermore, this video will help you out know more about SmartEngage.
As a matter of fact, you can try SmartEngage for 14-days free trial. Therefore, you got nothing to lose and everything to gain.
For more information about automated marketing platform and digital marketing, I recommend reading the following links:
In sum, these are some of the best tips to promote your business. You can start using these or later on develop your own.
Do you have any other tips?
Please tell us at the comment section.
Remember to Like and Share our Facebook Page.