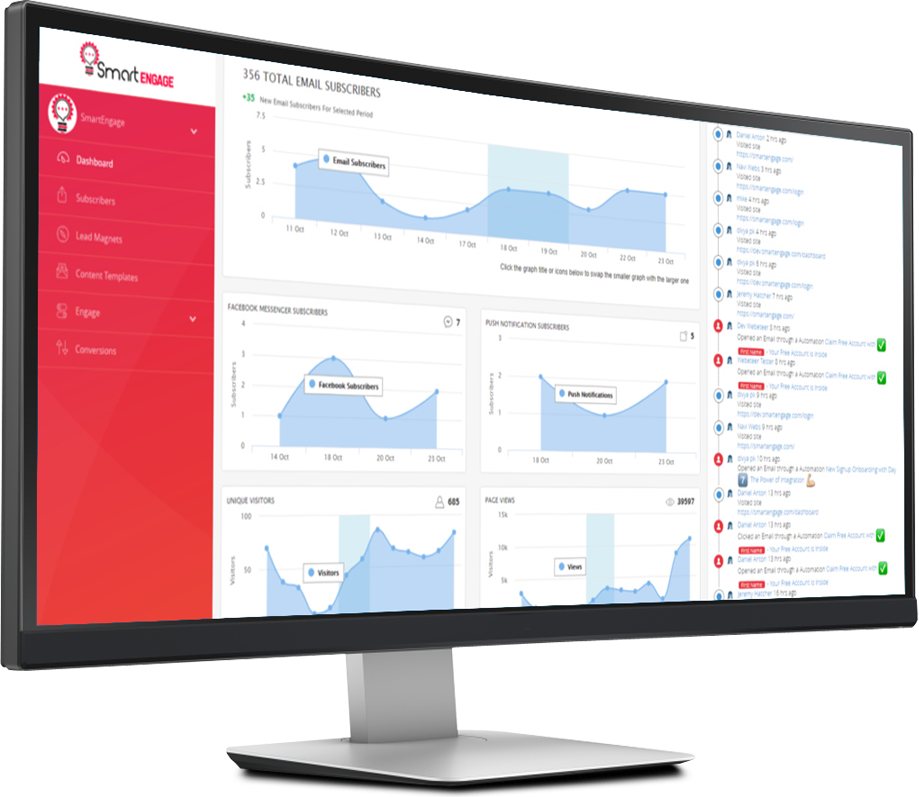 Full suite of Marketing Automation & CRM Features for Your Business
Increase your Revenue, Leads, Email Opens, Bookings, Sales, Profit for your business with cutting-edge of Marketing Automation Services. Packed with a wealth of cross-channel features, our solution empowers you to seamlessly engage and nurture your audience across various platforms.
Get Started for Free!
Business Use Case
Anything is your business is, you can use SmartEngage to reach your goals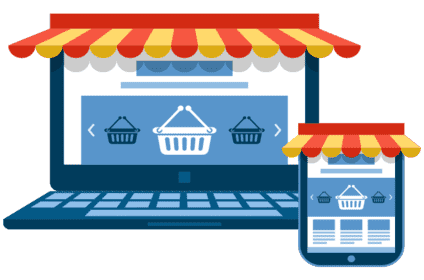 E-commerce Stores
Create cross-channel abandoned cart follow ups to skyrocket your conversions by using Facebook Messenger, Email, and Web Push Notifications.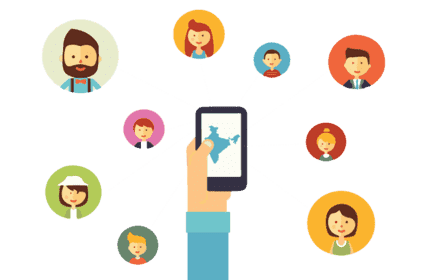 Influencers
Add our custom Link in your profile which leads directly to your Chatbot and collects emails. Interact with your followers like never before.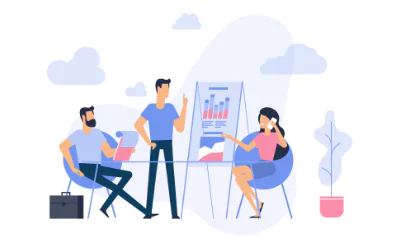 Digital Agencies
Provide Facebook Chatbot Marketing with website chat assistant, SMS Text Messages, Facebook Messenger Ads, Email Marketing and much more. Charge clients monthly!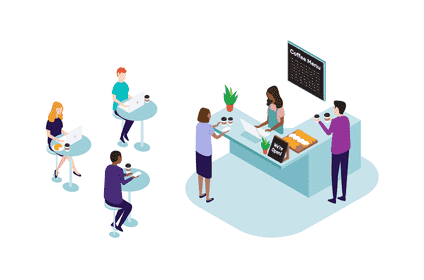 Local Businesses
Grow your business with marketing automation that captures more leads, nurtures them, and communicates with them on Autopilot.
Email Marketer
Easily set up complex email sequences, autoresponders, and trigger-based campaigns. Maximize your efficiency while ensuring timely and relevant interactions with your subscribers.
We Got
Everything
You Need
How you can take advantage into your business and boost your profit!
Send Emails That Get Seen
We make sure your emails land in the inbox for the highest opens possible. Send newsletters or schedule for later.
Easy Import Email
Import your lists without restrictions. SmartClean technology filters out any harmful email bots, typos, spam traps, bounces, etc. so your list stays 100% validated.
✅ Personalize with Name, Saved Fields, Geolocation, and more.
✅ Easily add emojis to the subject and body of emails for attention grabbing results 😃
Create Facebook Messenger Chatbots
Messenger marketing with chatbots is the biggest communication channel that has emerged since email.
SmartEngage's Drag-n-drop interface allows you to easily collect Messenger contacts, send messages, create drip campaigns, and employ a variety of other marketing tactics all without any coding.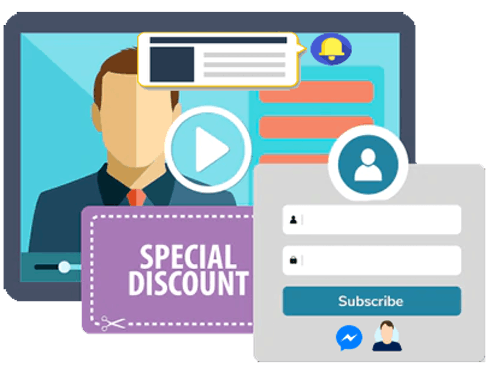 Capture Leads with Hybrid Opt-In Forms
Groundbreaking hybrid opt-in forms allow you to collect email addresses, Phone Number, Messenger subscribers, and web push notification subscribers independently or in a beautiful integrated approach.
Complete Opt-In Forms Coverage
✅ Turn your website traffic into leads with one universal snippet.
✅ Multiple Form Types: Slide-ins, floating bars, popups, buttons, and more can get added, edited, or removed in just a few clicks.
✅ Exit Intent Technology ensures you maximize your website traffic.
✅ Personalize with Name, Saved Fields, Geolocation, and more.
✅ Easily add emojis to the subject and body of emails for attention grabbing results 😃
Cross-Channel Drip Automation
First-of-its-kind automation allows you to seamlessly engage with your subscribers between email, Messenger, and web push notifications so that your message has its best chance to be seen.
The more people you can reach = the more profit you can make.
✅ Get 3x higher email open rates by using Facebook Messenger to remind Subscribers to check for an email you recently sent.
✅ Automate your entire business from lead generation to drip nurturing and segmenting, to tracking sales 📈.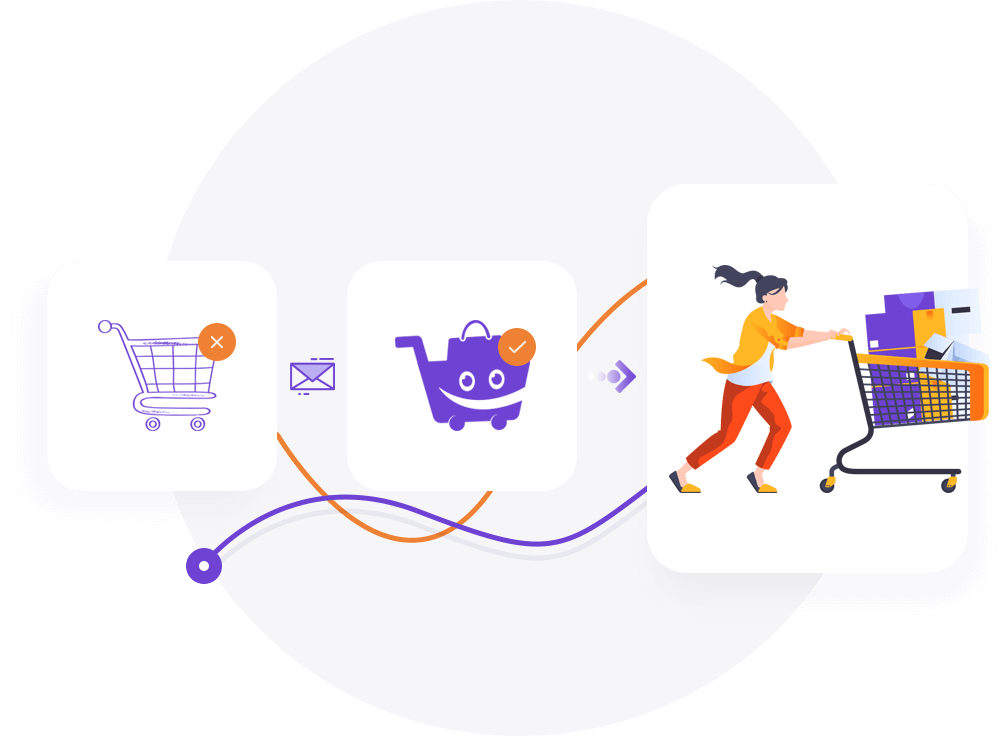 Ecom Cart Recovery
Cart Abandonment Optimization is the #1 way to squeeze a ton of extra revenue from your ecom store. Over 78% of all shopping carts are never actually purchased!
Complete Opt-In Forms Coverage
✅ Cross-channel abandoned cart reminders will drive back the fence-sitters and convert them into recurring customers.
✅ Automatically Re-engage visitors with Messenger chatbots to answer any sales objections, web push notifications to send a coupon code, and email to remind customers of items left in their cart.
Run Incredibly Profitable Facebook Ads
SmartEngage gives you the 2 best ways to collect Messenger Subscribers and Email Subscribers with...
A. Send-to-Messenger Ads
Facebook Messenger Marketing costs up to 50x less than traditional Facebook Ad Campaigns when you run them to your Chatbot.
✅ Facebook's Algorithm heavily favors this method to promote engagement.
✅ These Ads can appear in both Facebook and Instagram.
✅ Every user who contacts your business on Messenger immediately becomes a subscriber on your list.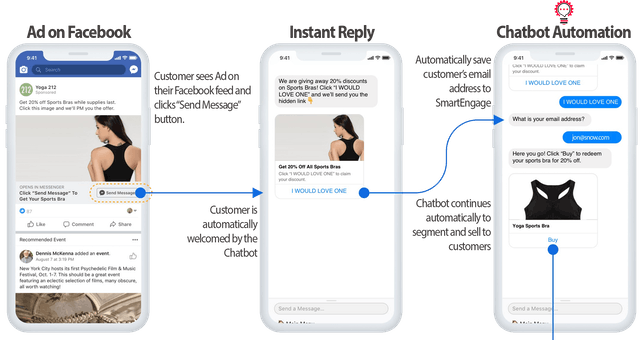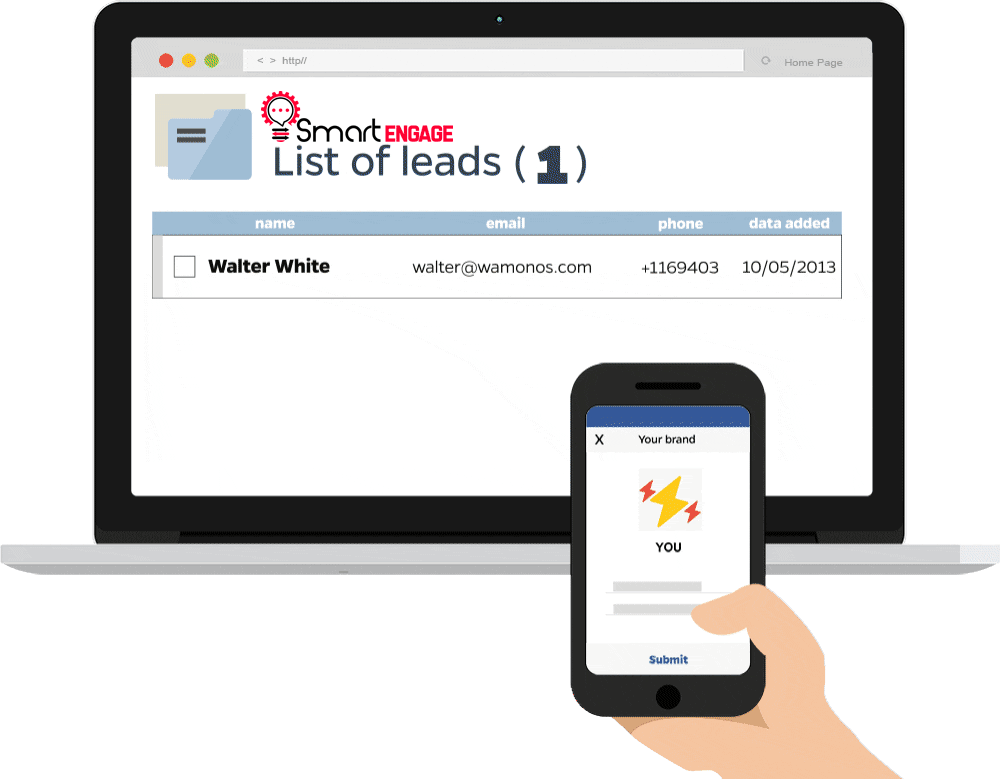 B. Integrated Mobile Lead Ads for Email
Collect Cheap Email Leads from Facebook in literally 2 clicks.
Once a new subscriber opts into your Facebook Lead Ad they are instantly inserted into your SmartEngage Subscriber's list without you having to lift a finger.
✅ User's name and email are prefilled for the user so they just have to click submit. Nothing to type!
✅ Fully integrates with your Facebook Ad account.
Web Push Notifications Simply Can't Ignored
Re-engage visitors and drive them back to your website even if they are on another website entirely.
Instantly send announcements and maintain a high level of brand awareness to your list of subscribers.
✅ Push Notifications have a 3x to 10x higher click rate than email.
✅ Provides a simple way to convert one time visitors into regular subscribers.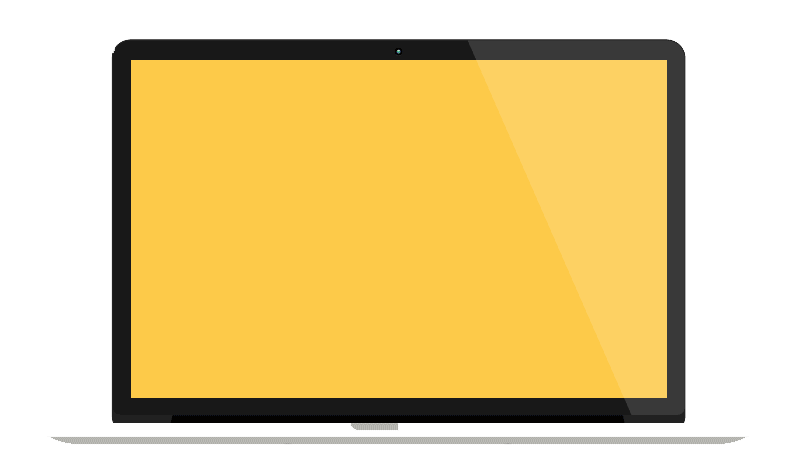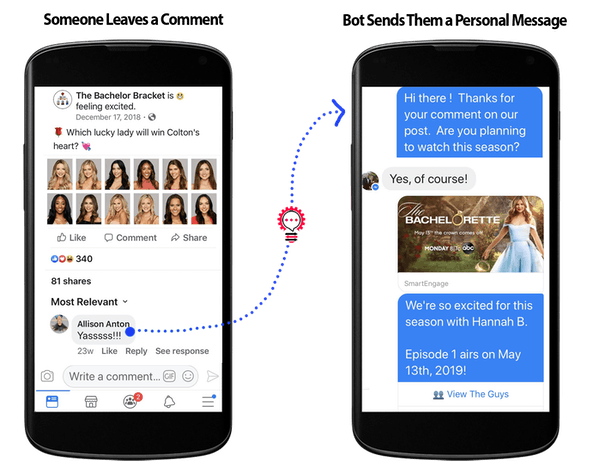 Facebook Post Comment Autoreply Bot
Automatically send a personalized private message from your Facebook chatbot to anyone who leaves a comment on your post.
This creates a unique opportunity to segment and engage with your target market at the point when they are the most interested.
✅ Turn people who leave comments into Messenger Subscribers.
✅ Reply to all comments or just for certain keywords you specify.
✅ Run contests, promotions, and quizzes with this highly interactive feature.
Full Subscriber Profiles = 3x The Value
Finally, with SmartEngage, you don't have to choose between email, Facebook Messenger, and Web Push Notifications any longer.
Seamlessly make these important connections and increase the value of your list 3x with our lossless tracking technology.
✅ Multiple channels provide the best way to reach your list and show which channel each subscriber interacts with the most.
✅ Subscribers are neatly organized as Full Profiles with #tags and activity history.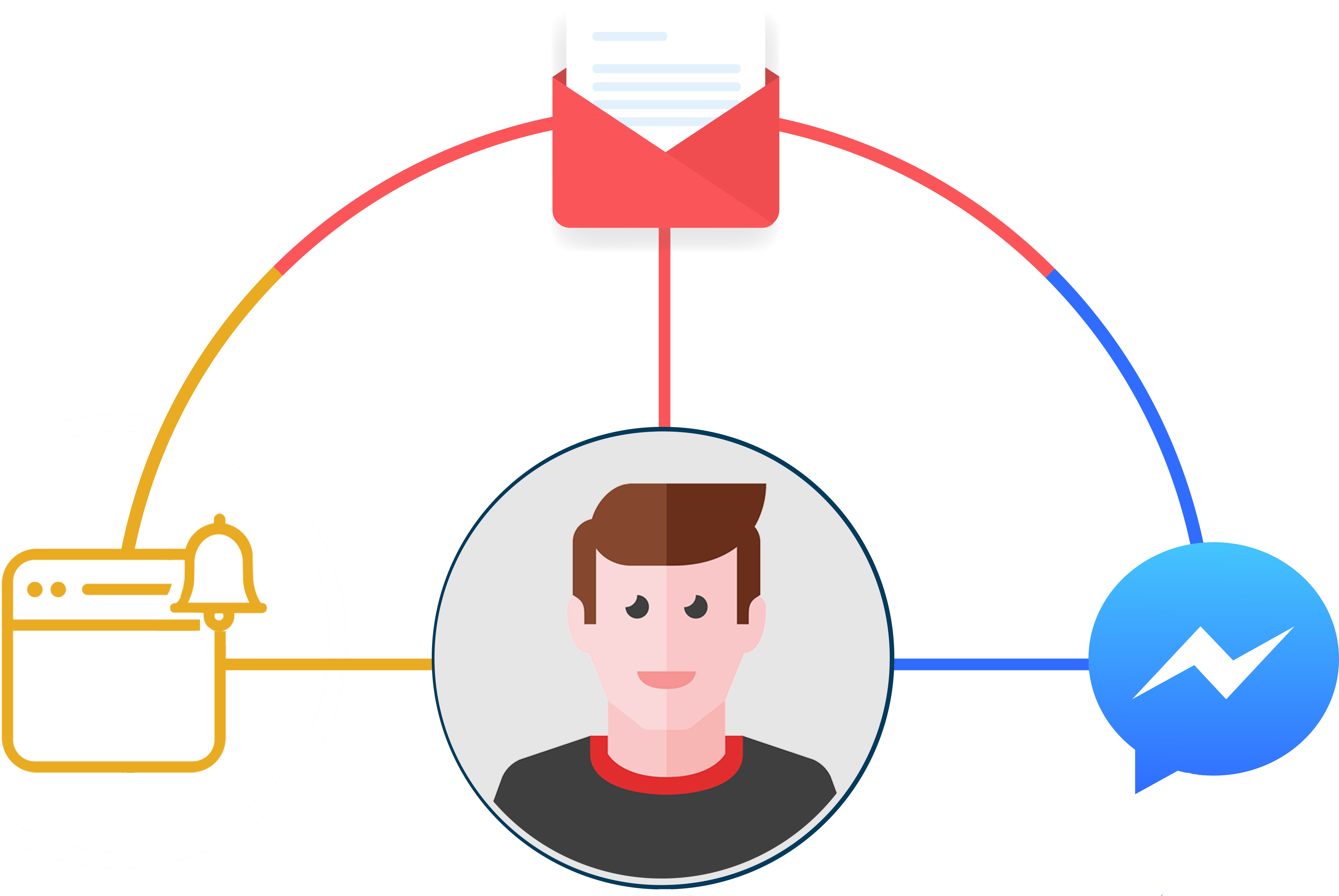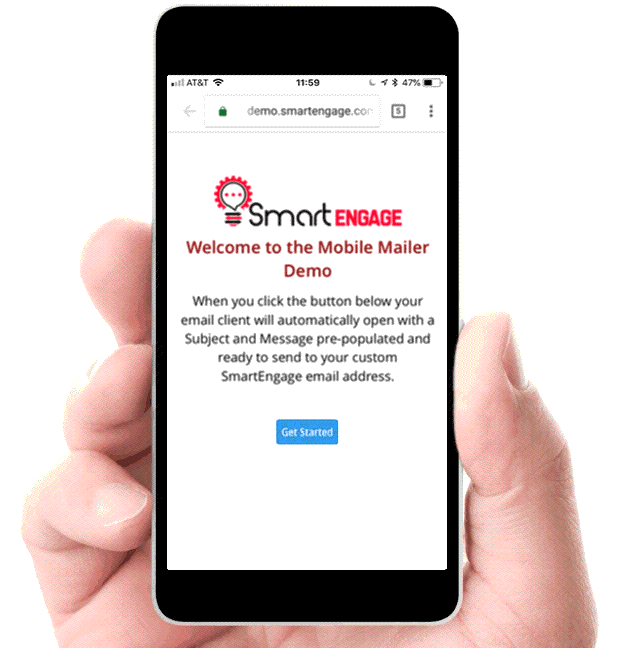 New Tech Gets Primary Email Every Time
Special Optimized Mobile Lead Form requires only the tap of a button from the visitor's mobile device. This automatically generates a pre-populated outbound message to your SmartEngage account, which adds their Primary email and full name to your subscriber list.
✅ Boosts Open Rates 7x Higher!
✅ Very easy for the viewer to join your list with the tap of a button (No more entering name and email manually).
Beautiful Reports & Sales Data
Multi-Channel reporting gives you a breakdown of opens, clicks, and conversions for each channel; Email, Messenger, and Web Push.
Visually understand where you are getting the most ROI for your engagement.
✅ Go a layer deeper with data reports so that you can see exactly who opened, clicked, or converted on each broadcast or automation.
✅ Subscriber Sales tracking marks anyone who purchases with a special $conversion tag.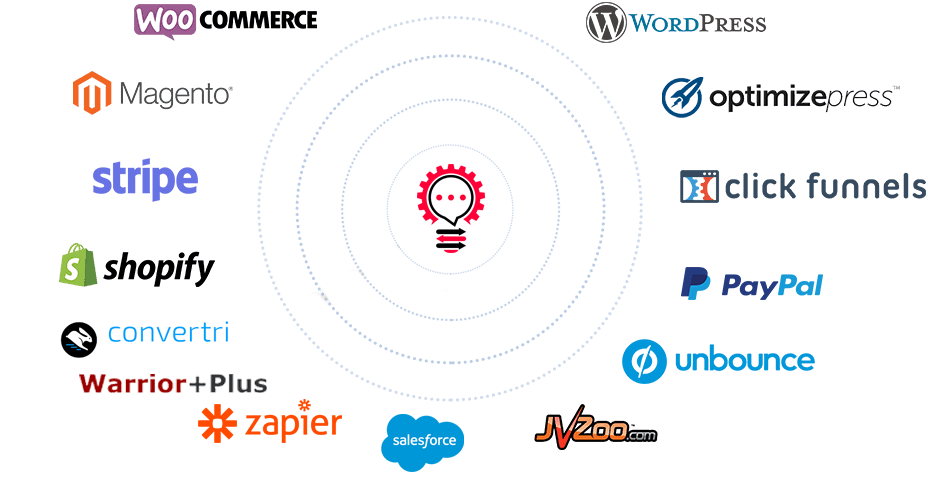 Fully Integrations, API, & Zapier, Your Apps!
Need an integration? We've got you covered with an assortment of native integrations + our Zapier app.
Complete Opt-In Forms Coverage
✅ Fully documented REST API so you can develop any direct app integration you need.
✅ Full featured Zapier integration allows you to easily connect SmartEngage to over 1000+ apps.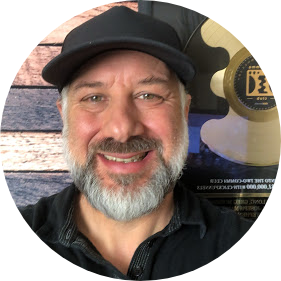 "SmartEngage is quite simply the best autoresponder platform I have ever used. I'm getting a ton of leads every day and my open rate is higher than it ever was when I was using other popular platforms."
Joe Marfoglio
Email Marketing Specialist

"The automation logic for Drip Campaigns is BY FAR my favorite 🔥 of all the auto responders I have ever used. I have some seriously killer Drip Automation running thanks to SmartEngage."
Gregory Ortiz
Internet Marketer
Do I need to install anything on my computer?
Nope. SmartEngage will work on PCs and MACs because it runs 100% in the Cloud on powerful Amazon servers. Speed and reliability are paramount here.
Are there any additional or hidden fees?
Nope. You get full access to everything you see. As your list of subscribers grows so too can your plan to scale easily.
Do you provide step-by-step tutorials and support?
Absolutely! Our Knowledge Base is full of training videos and help articles to get you started from A-Z. We also have a support desk to handle any customer service related issues you may have.
Is email delivery really better with SmartEngage?
At our core we know that email is the best long term engagement asset you have. For that reason we have partnered with the top specialists to bring you the highest inbox deliverability possible.
Is this Facebook Compliant?
Yes! SmartEngage is an approved Facebook developer and has full access, and API permissions to operate without issues.
How is this different than other Autoresponders?
Other autoresponders only focus on email. SmartEngage is email + so much more. We love email but we also realize that Messenger and Web Push Notifications are extremely powerful and cannot be ignored.
Ready to get started?
Increase your Sales, More Leads, Boost your Profit, for free!